Founded in 2012, Peak Safety Training has been at the forefront of revolutionizing safety training through online education. Recognizing the immense potential of online learning, we embarked on a journey to provide organizations with innovative and accessible training solutions.
Pioneers in Online Safety Training
From the early days, we recognized the potential of online training as a game-changer in the safety industry. We embraced the digital landscape, leveraging cutting-edge technology and instructional design principles to create engaging and interactive training experiences.
A Decade of Growth and Expertise
Over the last 10+ years, we have steadily grown and expanded our training offerings to meet the evolving needs of industries across the board. Our commitment to continuous improvement and staying ahead of the curve has made us a trusted partner for organizations seeking top-notch safety training solutions.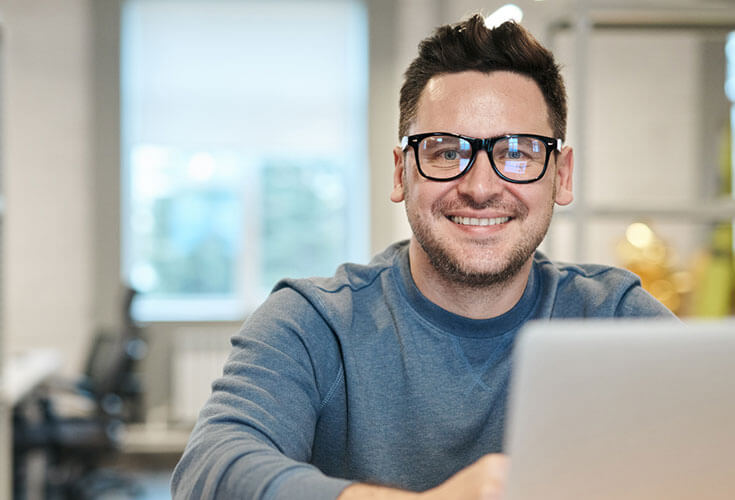 Learn Something Every Day
We strive to foster a culture of continuous improvement and personal development. Let each day be an opportunity to learn, grow, and enhance your safety skills. Together, we can create a safer and more secure future, one day at a time. "We will give you our best so that you can be your best, safely!"
Our vision is to empower individuals and organizations with the knowledge and skills needed to create safe and secure work environments. We believe that online training offers unparalleled flexibility, efficiency, and effectiveness in delivering high-quality safety education.
Expanding Training Topics
As we grew, so did our training topics. What started as a core focus on general safety has now expanded to encompass a wide range of disciplines and industries. Today, we offer comprehensive courses that cover areas such as workplace safety, hazard identification, emergency response, industrial hygiene, ergonomics, construction safety, and many more.
Uncompromising Quality
At Peak Safety Training, we are committed to delivering the highest standards of quality in all our training programs. Our courses are developed by subject matter experts with deep industry knowledge, ensuring that the content is accurate, up to date, and aligned with the latest regulations and best practices.
Embracing Technology
We harness the power of technology to create engaging and effective learning experiences. Our courses incorporate multimedia elements, interactive simulations, scenario-based exercises, and knowledge assessments to enhance learner engagement and retention. Our user-friendly online platform provides learners with flexibility and convenience, allowing them to access training anytime, anywhere.
Building Relationships
We understand that our success is tied to the success of our clients. That's why we prioritize building long-lasting relationships based on trust, collaboration, and exceptional customer service. Our team of dedicated professionals is always ready to assist you, answer your questions, and provide ongoing support throughout your training journey.
Join Us in Creating a Safer Future
As we continue to grow and innovate, our passion for safety remains unwavering. Join us in our mission to create a safer future through online education. Contact us today to discover how our comprehensive safety training solutions can meet your organization's unique needs.
Together, let's empower individuals, safeguard workplaces, and make safety a top priority.